Hanoi Street Food Tour By Walking -
15 % discounted for booking our group tour at 11h00 AM , 17h00 and 18h30 now .Pay 17$ or 400,000 VND/01 Person only
Tour style:Local Life & Culture, Local Food, Walking & Orientation, The old quarter sightseeing
Special promotion for 3 hour street food group tour by walking 20 $/01 Person/ Small group (10 People Max) . Book Now and get 15% OFF your tickets 17 $ only

Included : Visiting 6 to 8 different street food vendors with 10 tastings , drinks ( 01 water, 01 local beer , 01 rice wine, egg coffee , dessert and English Tour Guide
Duration : 03 hours by Walking - Departs at 74 Hang Bac Street at Kim Tours's Building
Group Tours at 11h00 AM to 14h00 , 17h00to 20h00 and 18h30 to 21h30
Private Tour Booking at any time from 7h00 AM to 19h00 as your inquiry
Departure the Meeting Point at 74 Hang Bac Street at Kim Tours's Building - Old Quarter - Hanoi
In Hanoi the food is plentiful, it's everywhere that you look and is an integral part of the livelihoods of many locals. More often than not, the street is the stage where much of what is food related in Hanoi takes place.
Highlights:
Sample delicious Vietnamese cuisine just like the locals do - on the street Stroll through hidden alleyways and bustling markets of Hanoi's charming old quarter Learn more about Hanoi's unique food culture Try local specialties with influences from French and Chinese cuisine Take in a spectacular night view of Hoan Kiem lake from a secret cafe Fascinating cyclo tour to discover the 36 ancient Streets of Hanoi Old Quarter with its ancient buildings and temples, transparent lakes and old cultural features.
Price :20 USD/01 Person /Group Tour ( 10 People Max )- Booking now- what'sapp Booking: +84966960188
Inclusions: English speaking tour guide, all street food items as per itinerary ( 6 to 8 different street food vendors stops with 10 tastings ). Drink include : 01 bottle of water, a cup of local frest beer, rice wine, egg coffee and local dessert .
Exclusions: All other drinks, extra food portions, tips for local guide
Schedule details:Duration: 03 hours by Walking ( 2,5 Km )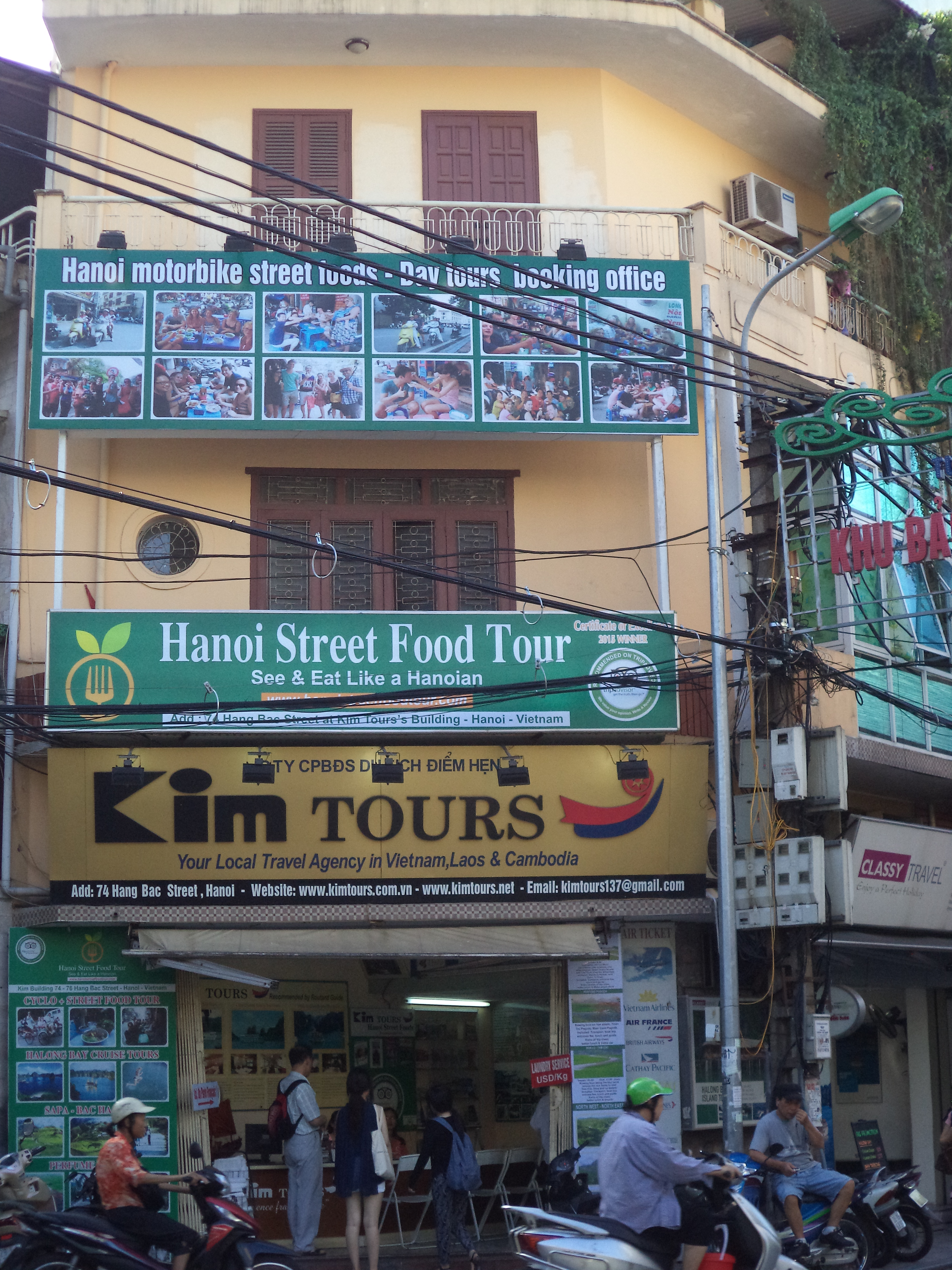 | Price /01 Person/Private Tour Booking | Solo ( 01 Pax ) | 2 to 3 Pax | 4 to 6 Pax | 7- 9 Pax | 10 Pax Up |
| --- | --- | --- | --- | --- | --- |
| booking now | 40USD | 30USD | 25 USD | 23USD | 20USD |
Itinerary of three hour street food tour by walking
We start our excellent street food walking tour at 74 Hang Bac Street at Kim Tours's Building in old quarter of Hanoi. Along the perimeter of the market, dozens of street hawkers sell a staggering variety of produce from live seafood to exotic fruits and spices. Your expert English-speaking local guide will give you an insight into the intricacies and traditions of Vietnamese food culture including details on ingredients and historical backgrounds of popular northern dishes. We eat as we go, trying different street food's dishes and sampling a tasty French-inspired snack from a street cart and local street food restaurants.
Walking through the maze of bustling streets that make up Hanoi's Old Quarter, we tempt our tastebuds with the famed Hanoi street food dishes such as Bun Cha ( The 44th president of the United States from 2009 to 2017- Obama's dish in Hanoi), Nom Bo Kho,Banh Cuon,Viet Fried Spring Rolls "Spring roll is one of Viet Nam's best loved dishes. These traditional Vietnamese spring rolls were originally made from shrimp, pork, carrot, crab, veggies within a roll".., at a local eatery ( Small restaurants , some outside, some inside ). Watch in awe as the skilled chefs demonstrate for you how this tasty dish is put together. Continuing into the atmospheric heart of the Old Quarter, we wander past street stalls and quiet residential lanes where you can observe local life that has changed little since Hanoi was founded over 1000 years ago.
Our next two snack stops are at outdoor barbeque stalls. We sit down with the Hanoi locals and sample various meat, vegetable and bread specialties that are flame grilled over hot coals for extra flavour. It's then time for dessert as we venture down a small alley to join in the local tradition of feasting on fresh fruit served in a cup and smothered with crushed iced and condensed milk – this speciality is one not to be missed! Your local guide will then take you to one of Hanoi's best kept secrets, a hidden street food restaurant to taste top ten street foods in Hanoi is Banh My Hanoi, Vietnamese Rice Wine and famous Egg Coffee. This hard-to-find café is one of the few left in the narrow street inside the old quarter of Hanoi. Or, if coffee is not your style, a cold beer awaits!. At the end of the trip ,you are free to continue exploring the area or your guide will assist you with directions or a taxi back to your hotel.
Price : 20 USD or 470,000 VND /01 person / Group Tour - Max of 10 Pax . Departs at 11h00 AM, 17h00 and 18h30
What's included per person:
Tour guide ( English Speaking )
6 to 8 different street food vendors stops with 10 tastings
01 Bottled Drinking Water
01 Local Beer
Egg Coffee
Vietnamese Rice Wine
Local Dessert
What's not included per person:
Gratitude/ Tips to Tour Guide (recommended)

booking now
Warning Fake Hanoi Street Food Tour
Warning Fake Hanoi Street Food Tour
For Money! Recently there have been few hotels, travel agents, tour sellers are trying to convince our recommended customers that they are Hanoi Street Food Tour's partners, Hanoi Street Food Tour's agents in order to sell the tours under the fake stamp of Hanoi Street Food Tour . They are even trying to copy our tour programs, tour guides' names to make our customer believe that they are the real Hanoi Street Food Tour… but please be aware that all of them are Fake. to avoid booking a tour with the Fake One, Please doing as below :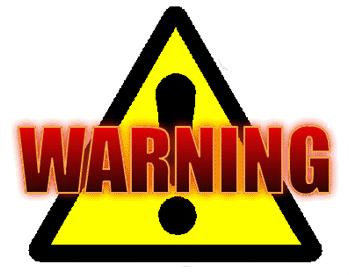 Booking a tour with us through your hotels or travel agencies ,you may be done it with the Faked Hanoi Street food Tour ( because of hotels's staffs will sell you to other travel company to get hight commission) .Avoid this trouble, you should book it with us by your hands directly by Email to: hanoistreetfoodtour@gmail.com or Call /what'sapp us: +84966960188

Last minute Booking with you should call us :0966 960 188 or using what'sapp : +84966960188 .or Come directly to our office at 74 Hang Bac Street in the old quarter of Hanoi to buy a ticket

 We offer full payment refunded  if you are not happy with our street food tours.
Greatest street food & drink in Hanoi