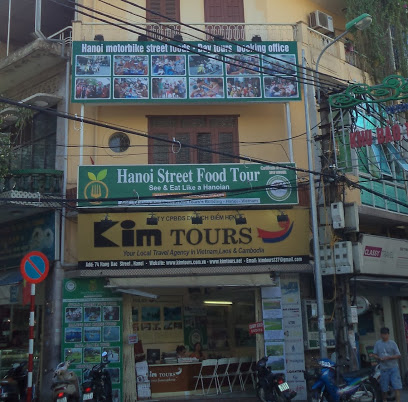 H
anoi Street Food Tour
Add: 74 Hang Bac Street at Kim Tours's Building - Old Quarter - Hanoi - Google Location Map
Tel : Outside Vietnam : + 84 966 960 188 - Inside Vietnam : 0966 960 188
Email : hanoistreetfoodtour@gmail.com
Website : www.hanoistreetfoodtour.com
Facebook : www.facebook.com/hanoistreetfoodtour -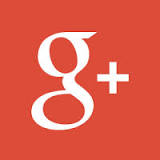 We were born & grew up in Hanoi, We love our city and know it best. To be Local Tour Operator company in Old quarter of Hanoi,Vietnam for many years, We always offer,Hanoi Street Food Walking Tour, Scooter Food Tour,Hanoi Street food Veteran Tour,Hanoi Adventure Food Tour,Street Food Water Puppet Show,Cyclo Street Food Tour ,Hanoi Day Tours,Hanoi Package Tours,Hanoi Cooking Class Tours with best choices, Best rates, Best services !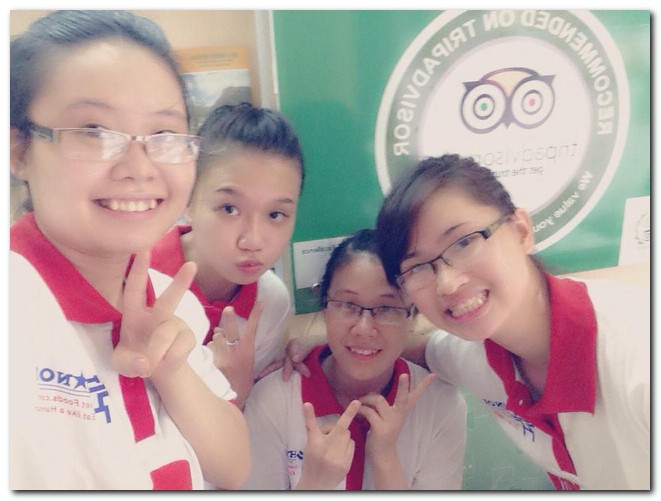 Hanoi Street Food Tour Guides You to Eat Delicious and Safe Street Foods
Some of you love to try street food when visiting a new place. Actually, you can also do it when you are visiting Hanoi. In fact, Hanoi has several delicious street foods. The key is that you should know the exact location to find those delicious street foods. Instead of exploring the street food by yourself, it is better to do it in a team. Moreover, you will be guided by a professional so you can make sure that the street food you eat is not only delicious but also safe.
What you have to do is visiting Hanoi Street Food Tour. This service is ready to deliver you to explore street food around Hanoi through an interesting tour to do. For example, if you like to do the exploration by walking, you can just take one of their services known as Hanoi street food walking tour. While enjoying the beauty of Hanoi, your guide will ask you to stop to enjoy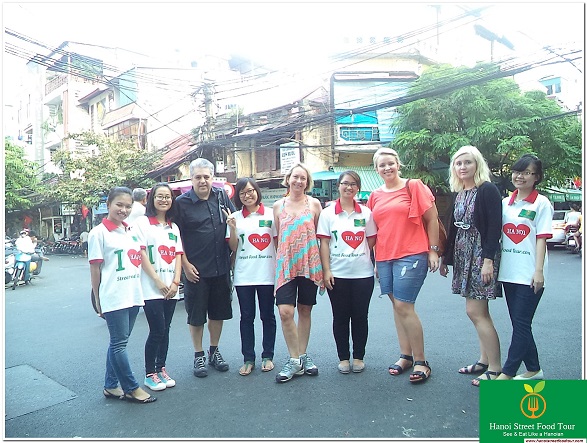 the delicious street foods there. You can just check the complete information by visiting hanoistreetfoodtour.com before taking their service.This service is managed professionally by Mr. Nguyen as the Manager. He was graduated from Faculty of Tourism - Hanoi Open University. It is also possible for you to visit their office directly. Just come to Hanoi and then go to Kim Building 74 - 76 Hang Bac Street, Old Quarter, Hanoi. If you are Facebook users, you can also check their Facebook account to get the latest information. This service has the images of the previous street food tour. Just look at the face of the group. They are happy and satisfy with the street food as well as the service. So, what you are waiting for? Just visit Hanoi and eat like Hanoian and get new experience there to share to your family and friends.
The Way to Enjoy Street Food in Hanoi

Today, Hanoi has become one of the most popular tourist destinations in Asia. This is because, Hanoi blessed with fantastic natural scenery, interesting mix of museums, heritage, unique culture, beautiful lakes, enchanting theme parks and scintillating nightlife. Rich in history and also in tourist attractions, Hanoi has attracted visitors since many years and a tour of Hanoi is on the wish list of many discerning travelers.
Hanoi is the capital of Vietnam, and it was a wonderful introduction to Vietnam. Here, you can spend hours wandering the narrow streets and soak up the local atmosphere. The streets are lively and always crowded. Locals sell their wares along the pavements. And most interesting, you can follow the Hanoi Street Food Tour. Street food tour is something that you should try while exploring Hanoi. Hanoi Street Food Tour is a must try tour so that you can eat any tasty food there. With food stalls countless, wonderful variety of dishes and flavors, Hanoi is listed as one of the top ten cities street food of Asia by CNN.
Unfortunately, there are some problems that often occur when you try street food tour, one of which is language. Most vendors cannot speak English or they just know a little bit. In addition, the names of the dishes written in Vietnamese so you will find it difficult to choose the food you want to try. Therefore, it is important to choose a good travel agent Hanoi. If you are looking for the best travel agent Hanoi, hanoistreetfoodtour.com comes be an option for you.

Hanoistreetfoodtour.com is Local Tour Operator Company in Old quarter of Hanoi, Vietnam. The company is professionally managed by Mr. Nguyen as manager. Mr. Nguyen graduated from Faculty of Tourism - Hanoi Open University. Here, you will find a variety of services, such as: Hanoi Street Food Walking Tour, Scooter Food Tour, Hanoi Street food Veteran Tour, Hanoi Adventure Food Tour, Street Food Water Puppet Show, Cyclo Street Food Tour, Hanoi Day Tours, Hanoi Package Tours, Hanoi Cooking Class Tours, etc. Do not hesitate! All of the services they offer have the best price, 20 USD/Person /Set Departure Group Tour (You are a member of group 6 to 10 People). This price includes sample delicious Vietnamese cuisine just like the locals do - on the street,  stroll through hidden alleyways and bustling markets of Hanoi's charming old quarter, learn more about Hanoi's unique food culture, try local specialties with influences from French and Chinese cuisine,  and take in a spectacular night view of Hoan Kiem lake from a secret café.
Here, you can choose one of 05 set departure times per day as below : + 6 h00 to 9h00 + 7h 30 to 10h30 + 11 h00 to 14h00 + 17 h00 to 20h00 + 18 h30 to 21h30. In addition, We offer a 100% Payment will be refunded if you are not happy with street food tour. So, what are you waiting! Do you have a plan to visit Hanoi for your next holiday? Booking their service can be your choke.
For more information, you can visit hanoistreetfoodtour.com or calling them at 0960 188 0966. If you cannot contact them in advance, just come to their office at Kim Building at 74 & 76 Hang Bac Str, Hanoi 15 minutes before departure time to pay and join this excellent group tour. And if you are a Facebook user, you can also check their Facebook accounts in www.facebook.com/hanoistreetfoodtour to get the latest information.
Hanoi Street Food Tour Client's Feedback :
"Simply awesome. You have to do this!!"
Firstly make sure you book with , https://www.hanoistreetfoodtour.com. There are a few places around who try and fake they are them. There address is on the website, simply turn up and book your tickets. They have tours at 11am, 5pm and 6:30pm.
Money (the English nickname for our guide) was amazing. She spoke great English. Explained all the dishes extremely well. When it started raining she went and bought us all waterproof tops to throw over so we stayed dry between stops. Answered any questions that were asked. There was 8 of us in total. A great group size.
At the end of the tour she gave us all the names and descriptions of the dishes so we can easily order them again. She even gave us a bunch of other recommendations for resteraunts and dishes so those staying in Hanoi for awhile can go check them out.
There was so much food. We went on the 5pm tour and finished at 8pm. I would suggest not eating anything much at all before, we had a brunch at 11am and still struggled there is just so much good food. Well worth the money (20usd per person) paid in Dong.
Do it, you won't regret it!!! from Michael-Anna-Allison - TripAdvisor member since 2013 - Auckland
https://www.tripadvisor.com/ShowUserReviews-g293924-d5583955-r278267429-Hanoi_Street_Food_Tour-Hanoi.html#CHECK_RATES_CONT
Warning Fake Hanoi Street Food Tour


For Money! Recently there have been few hotels, travel agents, tour sellers are trying to convince our recommended customers that they are Hanoi Street Food Tour's partners, Hanoi Street Food Tour's agents in order to sell the tours under the fake stamp of Hanoi Street Food Tour . They are even trying to copy our tour programs, tour guides' names to make our customer believe that they are the real Hanoi Street Food Tour… but please be aware that all of them are Fake. 
to avoid booking a tour with the Fake One with doing as belo

w :

Ask your helpers to call us : 0966 960 188 &

let you speak to us directly


Do not pay over 20 $/01 Person /Group tour - Always available seats with 3 set departure times at 11h00 AM, 17h00 and 18h30 PM . If you can not contact us in advance ,Just come to our office at Kim Building at 74 & 76 Hang Bac Str, Hanoi 15 minutes before departure time to pay and join the group tour - Location Map
We offer a 100% Payment will be refunded if you are not happy with street food tour