About Hanoi Street Food Tour Team
Hanoi Street Food Tour Client's Feedback :
"Simply awesome. You have to do this!!" from Michael-Anna-Allison - TripAdvisor member since 2013 Firstly make sure you book with, https://www.hanoistreetfoodtour.com. There are a few places around who try and fake they are them. There address is on the website, simply turn up and book your tickets. They have tours at 11 am, 5 pm and 6:30 pm.
g. Read More...
Our tour guides: Miss Moon, Miss Mango, Miss Rosie, Miss Money, Miss Potato..,
Money (the English nickname for our guide) was amazing. She spoke great English. Explained all the dishes extremely well. When it started raining she went and bought us all waterproof tops to throw over so we stayed dry between stops. Answered any questions that were asked. There were 8 of us in total. A great group size. At the end of the tour, she gave us all the names and descriptions of the dishes so we can easily order them again. She even gave us a bunch of other recommendations for restaurants and dishes so those staying in Hanoi for a while can go check them out. There was so much food. We went on the 5 pm tour and finished at 8 pm. I would suggest not eating anything much at all before, we had a brunch at 11 am and still struggled there is just so much good food. Well worth the money (20usd per person) paid in Dong.. Reading more..,
Highly Recommended by TripAdvisor's Members :
TripAdvisor Traveler Rating

Based on 5,638 traveler reviews
TripAdvisor Ranking #21 of 255 Food & Drink in Hanoi
Most Recent Traveler Reviews

Nov 28, 2018:

"1st night in Hanoi..."

Nov 28, 2018:

"Eating with Sunny"

Nov 27, 2018:

"Best street food tour"
© 2018 TripAdvisor LLC
Greatest street food & drink in Hanoi
Warning Fake Hanoi Street Food Tour
For Money! Recently there have been few hotels, travel agents, tour sellers are trying to convince our recommended customers that they are Hanoi Street Food Tour's partners, Hanoi Street Food Tour's agents in order to sell the tours under the fake stamp of Hanoi Street Food Tour. They are even trying to copy our tour programs, tour guides' names to make our customers believe that they are the real Hanoi Street Food Tour… but please be aware that all of them are Fake. to avoid booking a tour with the Fake One, Please doing as below :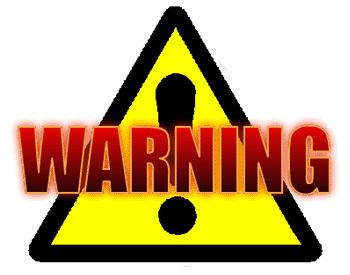 Booking a tour with us through your hotels or travel agencies, you may be done it with the Faked Hanoi Street food Tour ( because of hotels' staffs will sell you to other travel company to get hight commission). Avoid this trouble, you should book it with us by your hands directly by Email to: hanoistreetfoodtour@gmail.com or Call /what'sapp us: +84966960188

Last minute Booking with you should call us :0966 960 188 or using what'sapp : +84966960188 or come directly to our office at 74 Hang Bac Street in the old quarter of Hanoi to buy a ticket

 We offer full payment refunded  if you are not happy with our street food tours.
Hanoi Street Food & Drink
In Hanoi the food is plentiful, it's everywhere that you look and is an integral part of the livelihoods of many locals. More often than not, the street is the stage where much of what is food related in Hanoi takes place. Street food can be found on the main streets of Hanoi, and down many of the side streets and alleyways. Most areas aren't dedicated to food, and you'll find places to eat sandwiched in between residences and all kinds of businesses. Several times my wife and I would walk down an alleyway that looked interesting only to find ourselves in the courtyard of a residence. The looks we received on these occasions ranged from puzzled to nonchalance. I'm not sure whether there is any regulation as to where people can sell food. Most of the time the wandering vendors seem to simply set up shop where they want, and then move on to another spot depending on how busy things are. Read More...