Hanoi the capital city of Vietnam, a well-known and popular city throughout the world not only for its exceptional aesthetic natural scenery but also for it's more than a thousand years of historical background, with a French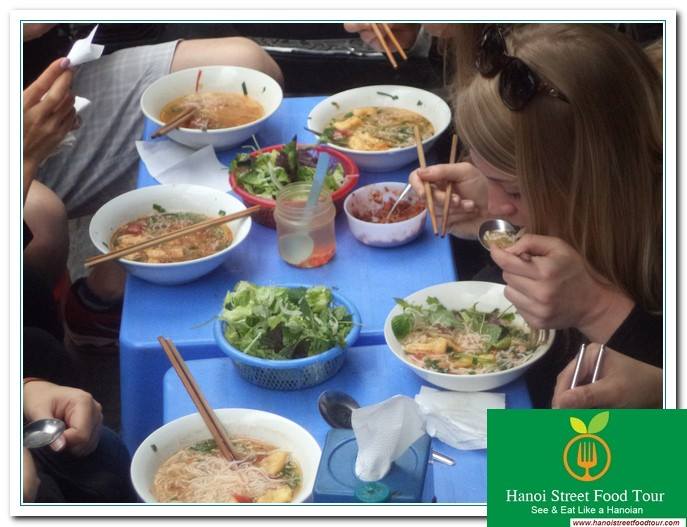 colonial character, attraction include several well-preserved structures, lush green park and the beautiful street, where variety of exotic and popular dishes are found just like Bahn Cuon, Bun Cha, Chao Ca, Xoi sticky rice, Pho and also Bun Rice Cha. You can easily enjoy the best food in Hanoi and it's the best way to know the country and its people. Its a rare combination makes a truly amusing experience even for the most discriminating of travelers. Hanoi Scooter tours package can give you maximum pleasure which is not possible from other place. Through this special package you can get Hanoi Street Food Walking Tour, Hanoi Street Food Veteran Tour, Scooter Food Tour, Hanoi Adventure Food Tour, Cyclo Street Food Tour, Street Food Water Puppet Show, Hanoi Day Tour with the best costs and best services. They have expert and experienced guide who can give you unlimited pleasure and enjoy. Through any one of these tours you can easily relieve from your physical stress and work pressure and easily get a touch of natural environment. Its a great chance to enjoy this historical city with your family or friends or loved one through Hanoi Motor Bike Tours in your vacation and free time. So visit the site to know details information about Hanoi Motor Bike Tours and book a suitable tour from the special packages. Happy Tour in Hanoi :)
Hanoi Motorbike Street Food Tours Feedback
"Fun tour and fabulous food and company"
A brilliant way to see Hanoi and to experience the best of the food it has to offer. We had a three hour tour, 8 of us, 4 adults and 4 children. All the girls who took us around Hanoi on their scooters were so much fun and so keen to talk to us about Hanoi and the fabulous food we tried. We went early evening and literally had 5/6 courses of fabulous food. The best coffee I have ever had and the most delicious Pho and bun cha, not to mention the staple vietnamese spring rolls and a lovely dessert similar to creme caramel and a rice paper pancake filled with coconut - a real sweet treat.
Thoroughly recommend the tour to anyone keen to try the best of Vietnamese food with a cycle tour of Hanoi thrown in.Visited October 2014
"Great way to experience Hanoi!"
I took this scooter tour on a very short notice. I emailed the evening before and the manager called me later that day and said that I could go for a tour the day after. 
I chose the 4h scooter tour because I had gone by scooter in Hue and Danang before and was very comfortable with it. But even if you are new to scooters in Vietnam you shouldn't be worried. The drivers are very used to the traffic and they keep their calm and make sure you are comfortable. 
My guide Hiem was very friendly and helpful and explained a lot about the food and the places we went to. She even helped me find some special tea I had beem looking for. 
The food in combination with a scooter ride for extra sightseeing is a really great idea and it is a comfortable way of getting to know Hanoi a bit better.
I am really happy to have done it. It is a great way to experience Hanoi. You should really consider it. The food and the people is what makes Vietnam and Hanoi what it is!
"Great way to tour around Hanoi!"
It was the first time my family and I traveled to Vietnam. We weren't familiar with the area and the best mode of transportation so I asked a friend of mine that went to Vietnam the previous year. She suggested I try Hanoi Scooter tours and we were so glad we did! Living in Canada, it is very rare that you'll ever get the chance to ride on a scooter/motor bike so that was definitely a thrilling ride! There is nothing better than driving in fresh air with safe and experienced drivers. It definitely beats staying in a crowded bus with tourists (Especially if you don't want to get stuck in traffic!) The ride takes you sightseeing around Hanoi. Our tour guides were extremely friendly and insightful about the history on the Old Quarter. I have to admit my favourite part was tasting the street food!! (I absolutely love PHO!!) It's a great way to find the best places to eat especially if you're not familiar with the area. I was even able to take absolutely breath taking pictures of Hong Kiem Lake. For the price of this entire package, I can truly say it's definitely worth it! I highly recommend Hanoi Scooter tours for tourists!! Visited July 2014